"Your unfailing love, O Lord, is as vast as the heavens; your faithfulness reaches beyond the clouds." Psalm 36:5
When I think that at this very moment the eye of that faithful Savior God is upon me– "I will lie down and sleep in peace, for you alone, O Lord, make me dwell in safety." Psalm 4:8
God is faithful. God's Word is faithful. And when we are truly walking in His Spirit, we will be faithful, too.
Just imagine for a moment
Just try to visualize
That you come across the Master
And you look into His eyes
And as He takes you in His arms
Your heart swells from within
Until He asks five simple words,
"How faithful have you been?"
Could you imagine just like Job
Our surface, weak defense
As we begin to justify
Why faith was not intense
"Oh, Lord, I sang for You so well
Hundreds heard my praise."
And softly yet we hear Him say,
"How faithful were your ways?"
"Lord, I preached to thousands,
My words were wrought with power."
And softly yet, we hear Him say,
"Could not you watch one hour?"
"Oh, Lord, my giving was so great
I labored for the poor.
I worked and worked to gain more wealth
That I could give the more."
Then, the Lord said nothing
But His silence could be felt.
Then as His voice so softly spoke,
My heart began to melt.
"My child, I do not measure you
By all the things you've done
Nor do I yet reward a man
For battles he has won."
"I ask of all men one thing,
And this I ask of you
I ask, but were you faithful
In what you had to do?"
"Were you faithful on your knees
Day after day after day
Not how flowery were your prayers,
But how faithfully did you pray?"
"Were you faithful on the job?
Did you remain in place?
Did you labor 'midst the strife
Knowing I would give more grace?"
"Were you faithful with your family,
They were assignment one.
Were you as faithful to them, my child,
As I am to My Son?"
"Were you faithful in little things?
Things no one else would do?
The endless task, the thankless task
Where no glory came to you?"
"Were you faithfully in the Word,
Line upon line upon line.
For no one unfaithful to My Word
Can be a disciple of Mine."
"Be faithful, my child, be faithful
That's what I want you to be
Loyal, dependable, steadfast,
Remaining in place for me."
"Faithful in all the details in life
Faithful without acclaim
Faithful again and again and again
To all that brings praise to My Name."
"Be faithful, my child, be faithful
In the things that seem so small
Be faithful, my child, and one day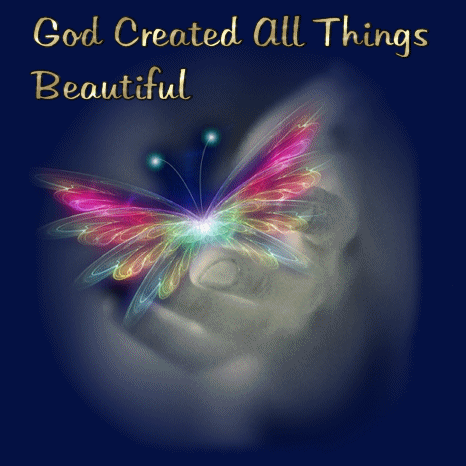 The characteristic of faithfulness is certainly one element that is missing in our society today. Marriages break up because of a lack of faithfulness. Business partnerships dissolve because of a lack of faithfulness. Friendships end in bitterness because of a lack of faithfulness. Faithfulness is the foundation for human relationships and for stability in society. Unfortunately, faithfulness, and words related to it like commitment, loyalty, reliability, and integrity, is no longer considered as essential.
For us as believers, faithfulness is indispensable. Without it, we will not be pleasing to God. Indeed, the one characteristic which should mark Christians is faithfulness. It should mark us because it marks God.
God's faithfulness produces faith in us. The fact that God is faithful means we can have faith in Him.
This is the cycle which faithfulness produces. God's faithfulness will produce faith in us, which will then produce faithfulness in our lives as well. Because God is faithful, we learn to be faithful. Faithfulness is one characteristic which should never become extinct among true believers.
What are some of the areas in which we must exhibit faithfulness?
a)
Be true to your word
-If you are going to be an example of faithfulness, you must be true to your word. In other words, we must keep our promises. We must be careful to do what we say we are going to do. ( Matthew 5:37 to let our yes be yes and our no be no.)
b)
Honour your marriage
-To be faithful, you must honor your marriage. When we stand before God at the altar, we vow that we will be faithful to each other in marriage.You must guard your marriage relationship seriously. (Hebrews 13:4 reads, "Let marriage be held in honor among all.)
**Honour means "to hold in respect."
c)
Use your talents
-You must also use your talents if you would be faithful. Listen to these words in 1 Peter 4:10: "As each one has received a special gift, employ it in serving one another, as good stewards of the manifold grace of God." We are to use those gifts which God has given us in faithful service to one another.
d)
Guard your tongue
-Words are powerful, and they have a powerful impact on other people. Being faithful to God means that we must watch what we say.Words have the power to build up, or to tear down. Words have the power to encourage, or to destroy.
If we are going to be considered faithful then we must be faithful in the use of our words. We must use words to build up one another. We must use words to encourage one another. We must speak to another and about one another as God would have us speak. We must guard our tongue.
e)
Manage you money
-If we are to be faithful we must manage our money. Mean that we must control it in a godly way.The Bible teaches that we are merely stewards of what we have, not owners. God has given us material resources and we must handle them in such a way that God is glorified.
(Luke 16:11 we read, "If therefore you have not been faithful in the use of unrighteous mammon, who will entrust the true riches to you?)
To be faithful in how we manage money means that we pay our bills, provide for our families, and give to the Lord's work. We should give because we love the Lord and want to see His kingdom advanced. We should give significantly, not tipping the Lord, but investing in His kingdom. How we handle money will determine the true bottom line in our lives and whether our lives are really in balance.
f)
Be committed to your church
-To be faithful means that we must committed to our church.
It is in this committed relationship that God works out His will in our lives. It is because of this committed relationship that we can accomplish His work in the world.
If we would be found faithful, then we must be faithful to one another as well as to God. Jesus said in John 13:35, "By this all men will know that you are My disciples, if you have love for one another." In Romans 12:5 we read, "So we, who are many, are one body in Christ, and individually members one of another."